Automate your Manufacturing
Business with AI
SentiSight.ai offers the chance for manufacturers to automate their processes courtesy of custom built image recognition models. These models are powered by AI and are tailored specifically to suit your manufacturing requirements.
An accurate and easy-to-use artificial intelligence manufacturing solution:
A model training process that is simple to follow no matter your experience in the field of AI
Assign labels to your images with ease
Train a model with a single click of a button
Use your model online via the SentiSight.ai dashboard, via REST API or even download for offline use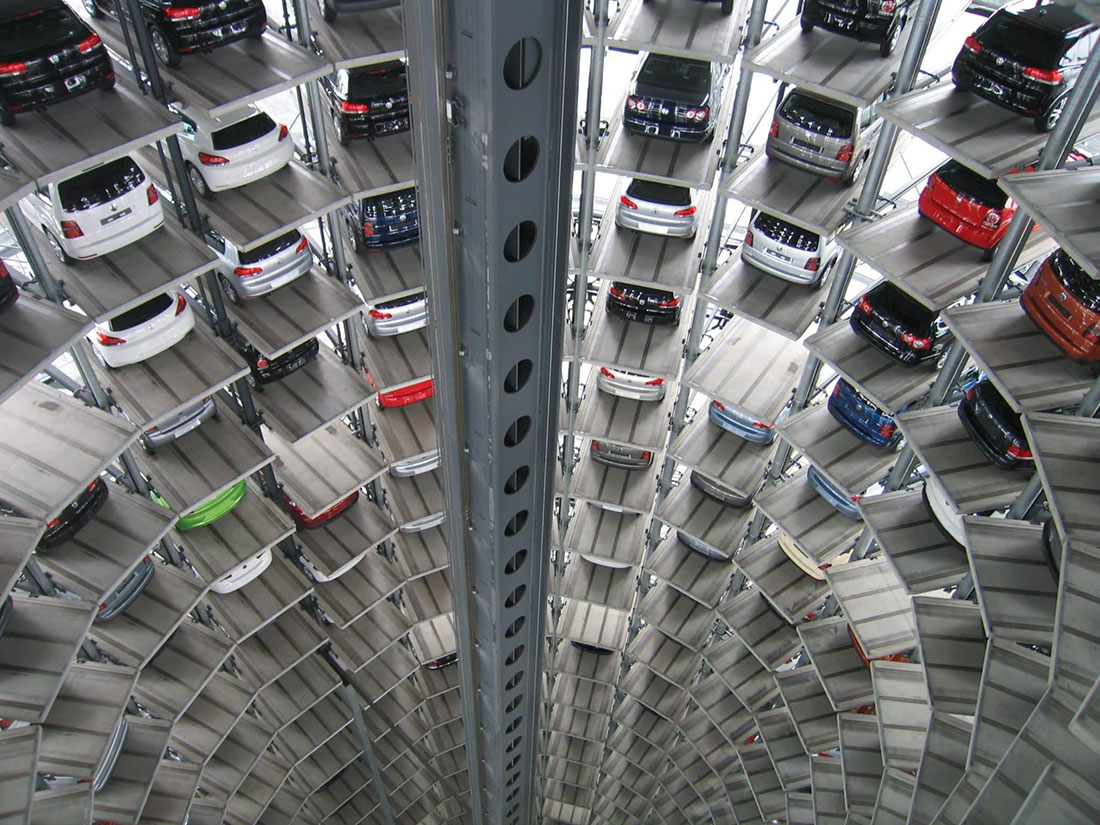 A Technology Transforming Manufacturing As We Know It
Image recognition in manufacturing can be utilized across three main areas, drastically improving:
Defect Detection - Improve the quality and quantity of parts produced with powerful AI, deep learning and
Automation - Harness image recognition capabilities across all facets of the production line to automate the process.
Analysis - Accessible image datasets with real-time analytics to highlight any aspects of the production line which need addressing.
"The global image recognition market is expected to be valued at USD 109.4 billion by 2027"
Custom Applications of Artificial intelligence in Manufacturing
All mentions of AI in manufacturing are courtesy of our image recognition solutions, with each one available as a custom project - these are handled by our team of experienced professionals to create a trained model that is ready for the implementation that your business requires. 
AI in manufacturing has become one of the fastest growing industrial use cases. Our custom made image recognition in manufacturing solutions include:
Defect Detection
Inspection & counting
Predictive Maintenance

Item & component construction 
Global Trade Item Number (GTIN) Tracking

Notes extraction & machine input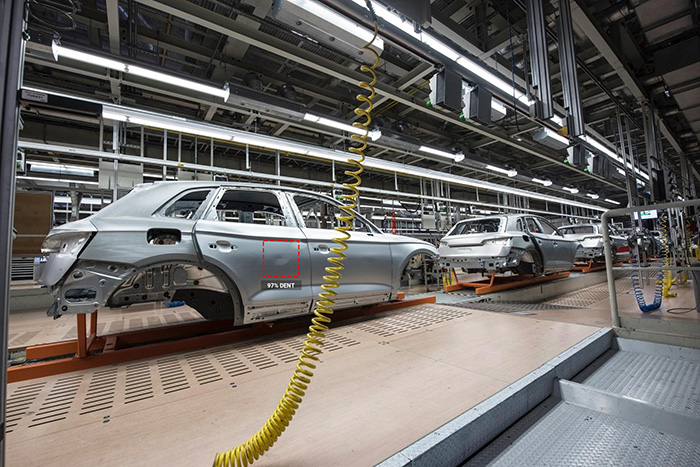 Defect Detection
Ensure the end of your production line is free of defects courtesy of artificial intelligence in manufacturing. Image classification and object detection are two facets which lend themselves to defect detection by identifying defects within the product and can be implemented at different stages of the production line. 
When a defect is detected, this image will be flagged and in turn, a response from the machine can remove the product in question.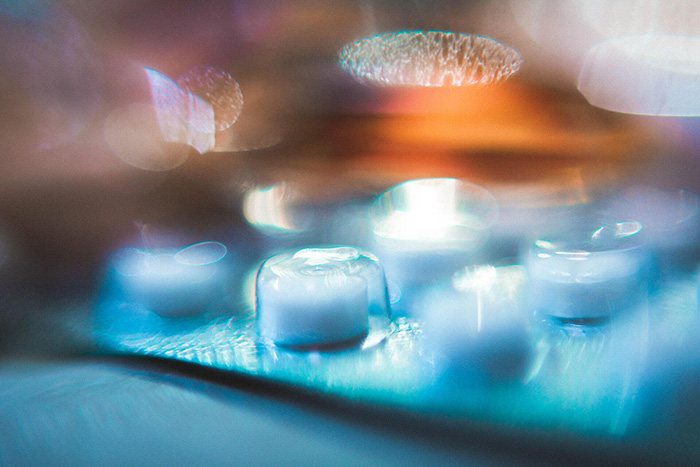 Inspection & Counting
Pharmaceutical companies and many other manufacturers distribute products that contain a certain number of items within a container. Within a pharmaceutical plant, AI image recognition software can process images to check that each tablet is the correct size, color, and without any defects. Machine vision is also used to count the correct number of tablets into a packet or container.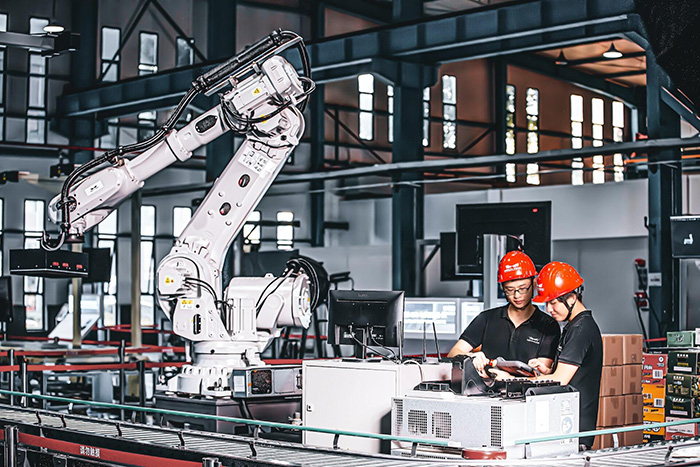 Predictive Maintenance
Ensure your machinery is performing at its optimum along every stage of the production line. Avoid any downtime by being one step ahead at all times thanks to predictive maintenance, an artificial intelligence manufacturing technology which collects images from cameras attached to the robots. These images are compared to those in the model's trained dataset to identify any changes or potential problems that may come to fruition in the near future if no early intervention is made.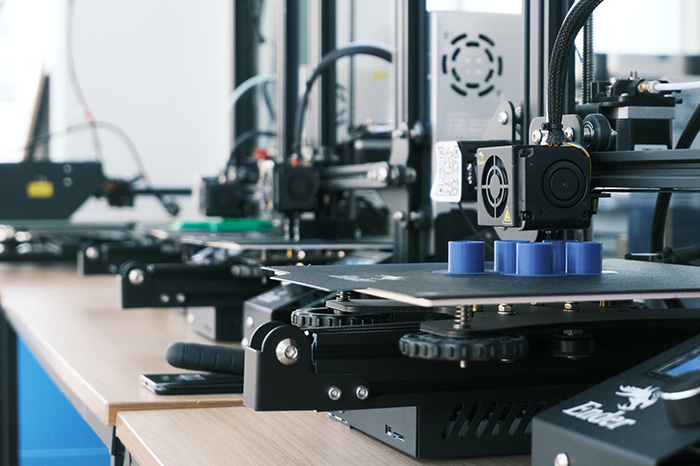 Item and Component Construction
For businesses creating a product that is made up of multiple components, before the end-result is ready for distribution it needs to be checked so that everything is complete and fully functional. Artificial intelligence in manufacturing utilizes image recognition software to ensure trained object detection models identify each individual component within the product. Once all are identified, the product is ready for distribution. Any products with missing components are flagged and can be pulled off the production line.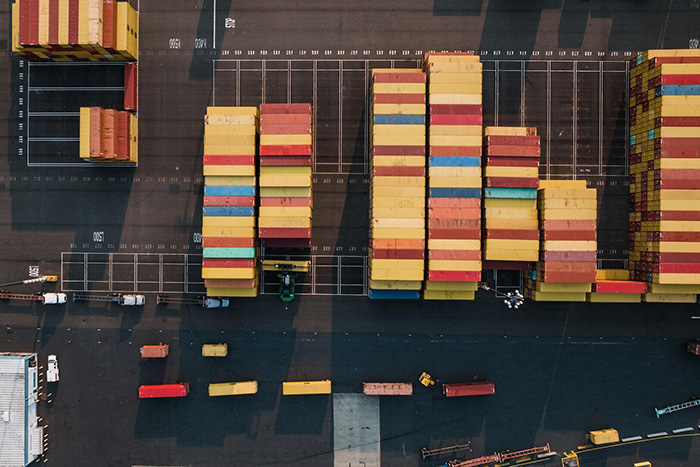 Global Trade Item Number (GTIN) Tracking
Pharmaceutical firms, and businesses across other industries, must abide by stringent rules and regulations to ensure products can be tracked and traced from the beginning at the production line to the end user.
A unique GTIN code is assigned to items and using optical character recognition (OCR), an important facet of artificial intelligence in manufacturing, the unique code can be extracted from the text within the image and be checked against the master database to ensure it matches the stored data for that item. Packages without a readable GTIN or unmatched codes will be rejected.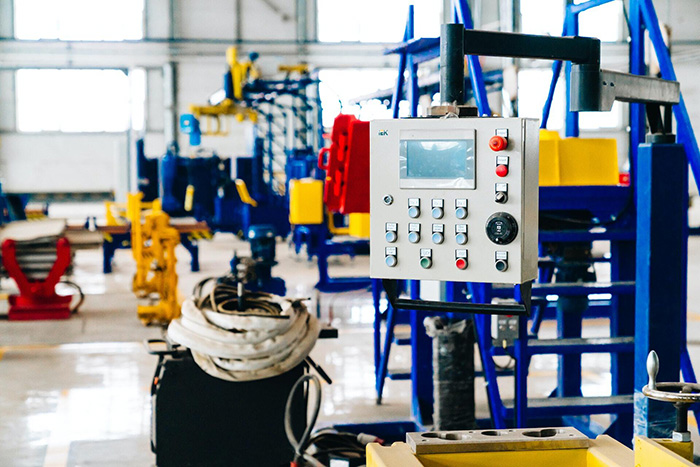 Notes Extraction & Machine Input
OCR can also be harnessed by extracting and storing text from images of handwritten notes, whether it be from the consumer end, delivery service or any part of the manufacturing process. Additionally, rather than inputting instructions into a machine manually, you can increase productivity by using OCR to extract the text from an image.
Additional Custom Solutions for Artificial Intelligence in Manufacturing
The wide variety of applications mentioned above showcase the vast potential of AI in manufacturing. It is clear to see that each solution can positively impact and help grow your business. We appreciate how manufacturing firms and processes differ across various fields, which is why you may have requirements which are not mentioned above, but ones which you think encompass AI and image recognition technologies.
If this is the case, please do not hesitate to contact us and one of our team will get back to you to discuss your project further and how SentiSight.ai can be of use.