Save time on the image annotation process using the SentiSight.ai range of AI-assisted image annotation tools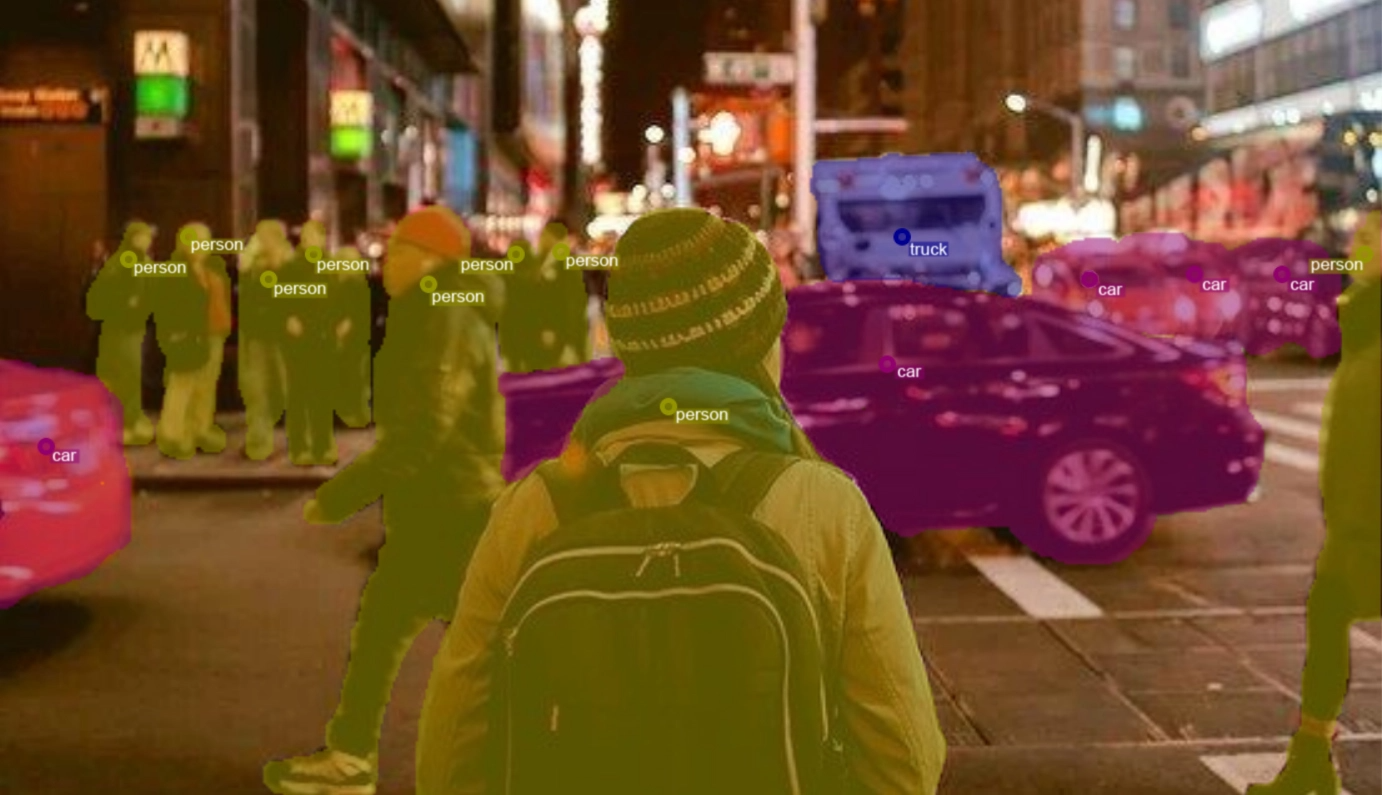 Annotating images is a vital stage of training deep learning image recognition models, but it has often been a long, and labor intensive process. The SentiSight.ai Image Annotation tools have been designed to speed up this process by offering a range of AI-assisted capabilities that can be customized to meet the user's requirements. Image annotation is an important part of the process for building and training your own image recognition models including:
Simple to use yet powerful in capability, the image annotation tools are available for use on the SentiSight.ai online dashboard by all registered users.
Once created, these image labels can either be used on the SentiSight.ai platform or downloaded for offline use.
Features of the SentiSight.ai Image Annotation Tool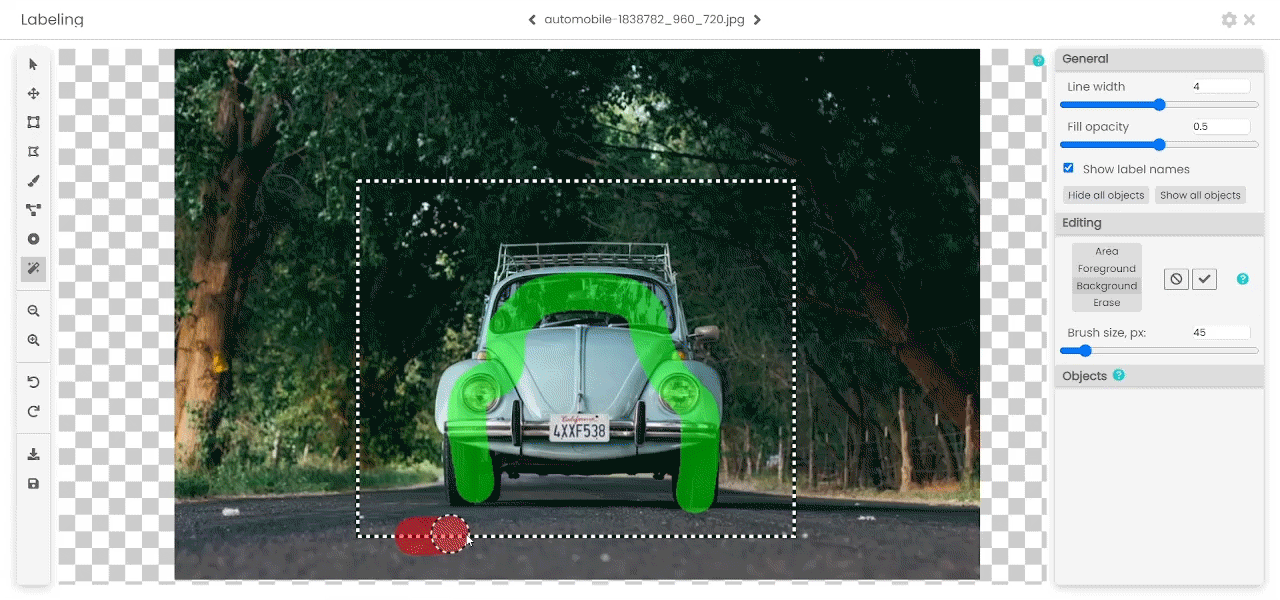 Wide Variety of Annotation Tools
Users can add classification labels, bounding boxes, polygons, polylines, key points and bitmap labels to their images.


Smart Labeling Tool
Users can use the Smart Labeling Tool to speed up the bitmap labeling process.

Download and Upload Labels
For ultimate flexibility, SentiSight.ai allows users to download / upload image labels as either .json or image bitmaps.

Convenient Customization
Both the annotation shortcuts and object displays can be customized to suit the user requirements.

Easy Converting
SentiSight.ai enables users to convert polygons to bitmaps, and vice-versa.
Project Management Functionalities
SentiSight.ai offers several useful project management functionalities for when you and other chosen users are making use of the image annotation function, which will help you to efficiently manage your project, including: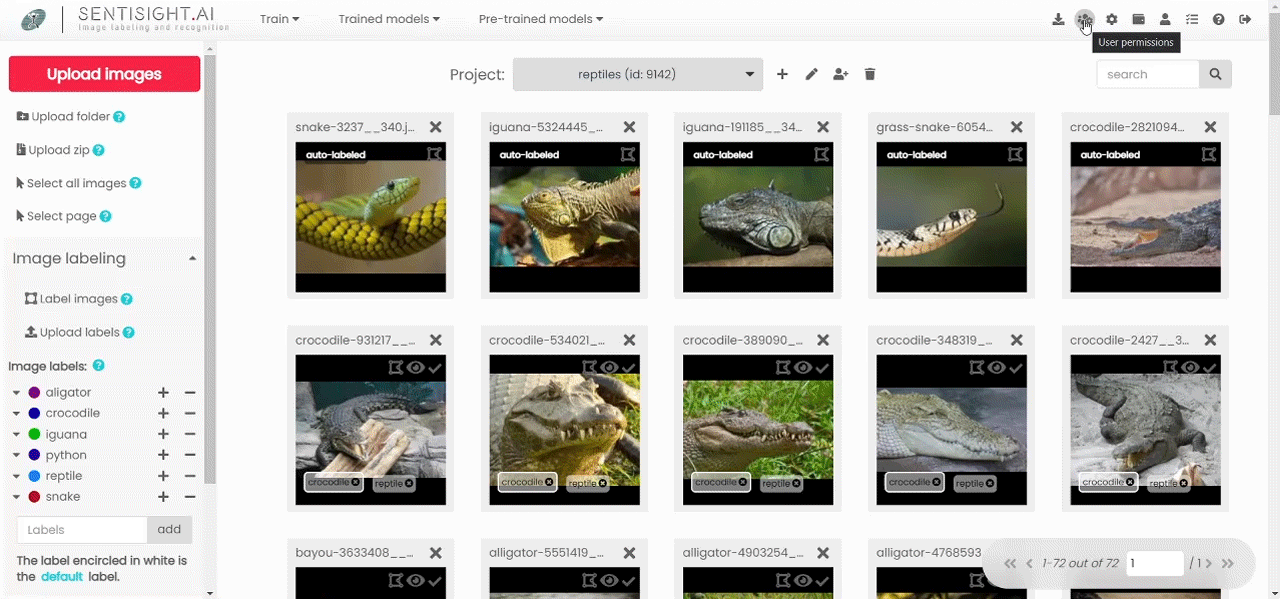 Labeling time tracking
For users who want to calculate their employees' time spent on a certain project and use this data to calculate project costs, salaries or bonuses.

Project sharing with user role/permission system
Our system allows several users to label images in the same project, track their progress, manage their roles, permissions and much more!

Image filtering tools
SentiSight.ai offers a great variety of image filtering tools that allow filtering images by label type, by label name or by people who labeled or reviewed the image.

Track annotation progress
The project supervisor is able to see live image annotation progress of every user in his projects and give feedback about their labeling errors.
Book a Demonstration
If you are ready to get started with SentiSight.ai image annotation tool for a large project, schedule a demonstration with one of our team to get a preview of our functionalities.