Save time on the image annotation process using the SentiSight.ai range of AI-assisted image annotation tools
Annotating images is a vital stage of training deep learning image recognition models, but it has often been a long, and labor intensive process. The SentiSight.ai Image Annotation tools have been designed to speed up this process by offering a range of AI-assisted capabilities that can be customized to meet the user's requirements.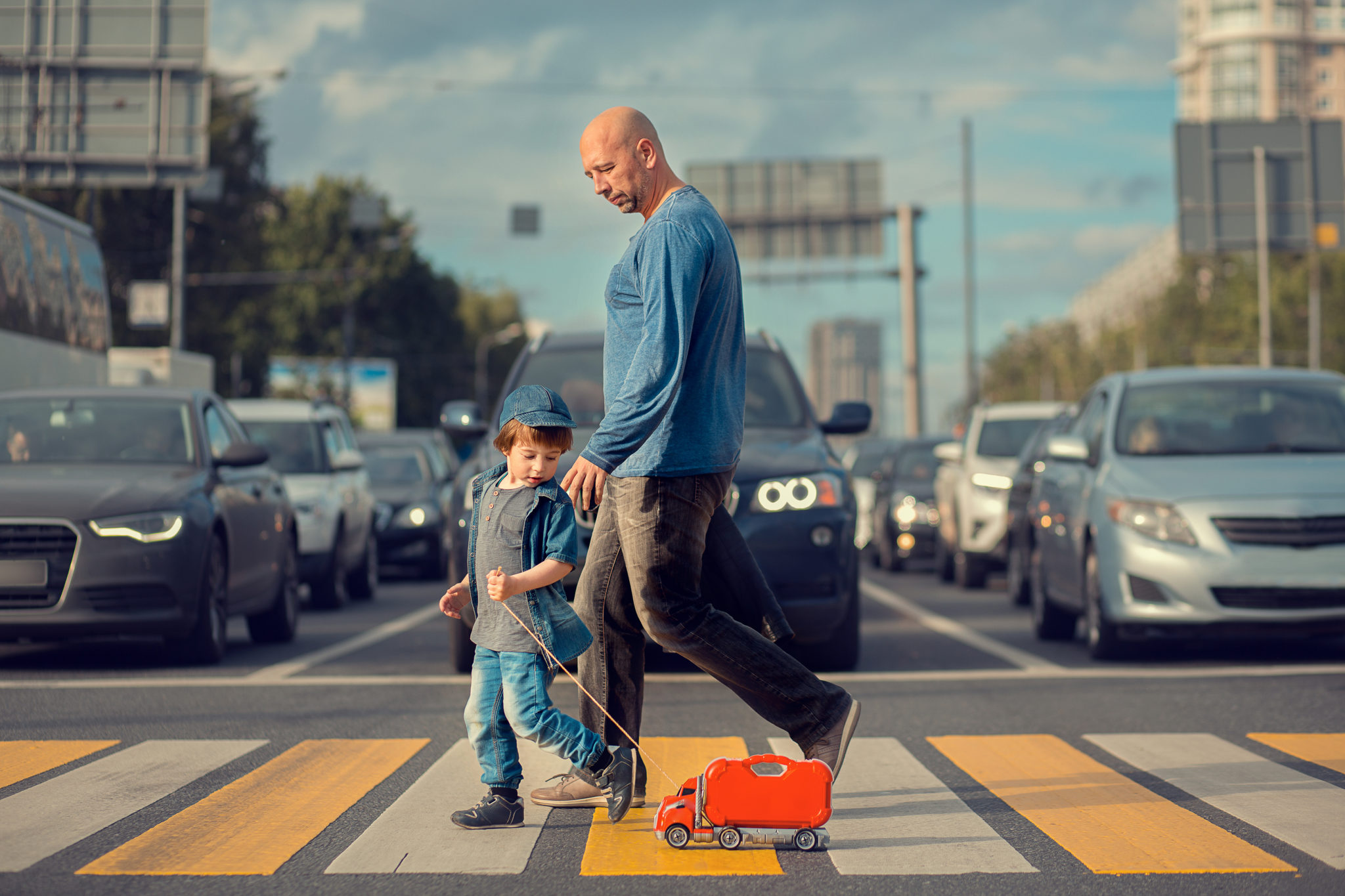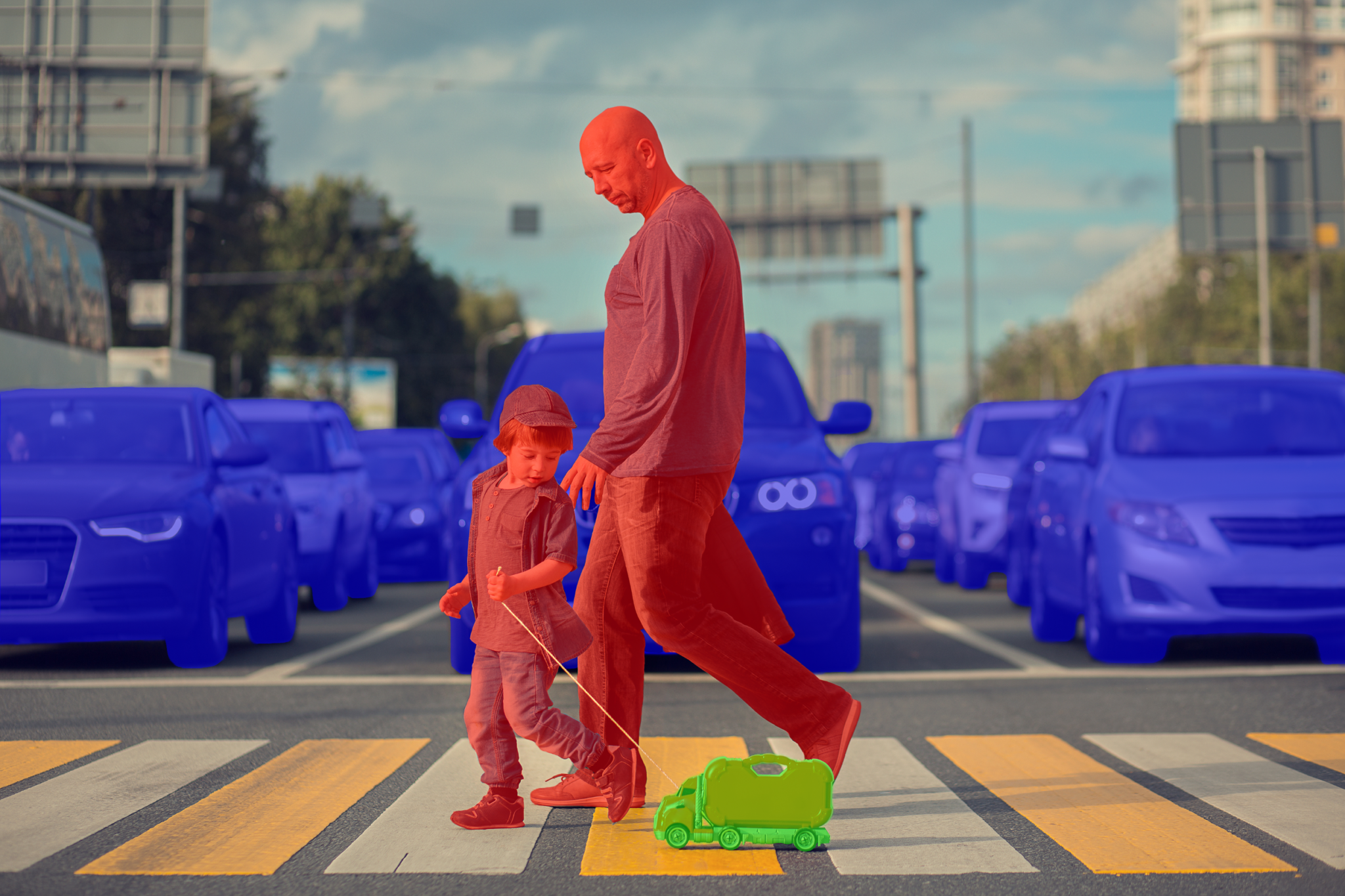 ---
Image annotation is an essential part of the process for creating your own image recognition models. Use SentiSight.ai to annotate data for various models, including:
Simple to use yet powerful in capability, the image annotation tools are available for use on the SentiSight.ai online dashboard by all registered users.
Once created, these image labels can either be used on the SentiSight.ai platform or downloaded for offline use.
SentiSight.ai Image Annotation Tools
SentiSight.ai offers various AI tools to speed up image annotation process.
Bounding boxes can be used for object detection models. Additionally, users can add keypoints to bounding boxes.
For image segmentation, users can label either polygons or bitmaps. SentiSight.ai can be used to convert between the two.
Annotation project supervisors can use label evaluation tools to provide feedback to image annotators.
SentiSight.ai can help you annotate images faster with AI-assisted labeling
Additionally, classification labels can be annotated by a different AI-assisted process: using image similarity search. This method can be used without training a model, which means it is very convenient when you don't have a large amount of labeled data. The process looks like this:
Annotate some images (at least 10 images per class is recommended, but as low as 5 can be used).
Make an image similarity search. The algorithm will suggest labels for unlabeled images based on the most similar labeled images it finds.
Review suggestions and make corrections if necessary.
Add these images to your dataset.
Just like the process using trained models, this method can also be used for iterative labeling. Simply repeat steps 2-4, having more labeled images means better results of image similarity search.
AI can speed up image annotation process immensely. SentiSight.ai allows users to use AI-assisted labeling with just several button clicks. Simply:
Annotate a selection of images (for certain tasks, as low as 15 images might be enough).
Train a classification or object detection model.
Make predictions on unannotated images.
Review predictions and make corrections if necessary.
Add these images to your dataset.
This process can be repeated for iterative labeling. Increasing annotated image count in training dataset increases the accuracy of trained recognition models, which further speeds up AI-assisted labeling process.
SentiSight.ai image annotation project management tools
Book a Demonstration
If you are ready to get started with SentiSight.ai image annotation tool for a large project, schedule a demonstration with one of our team to get a preview of our functionalities.
Image Annotation Webinar
In the webinar below we demonstrate SentiSight.ai's image annotation functionalities, including new features such as setting roll, pitch and yaw angles for an object, as well as other important features such as the project management capabilities.
Image Annotation User Guides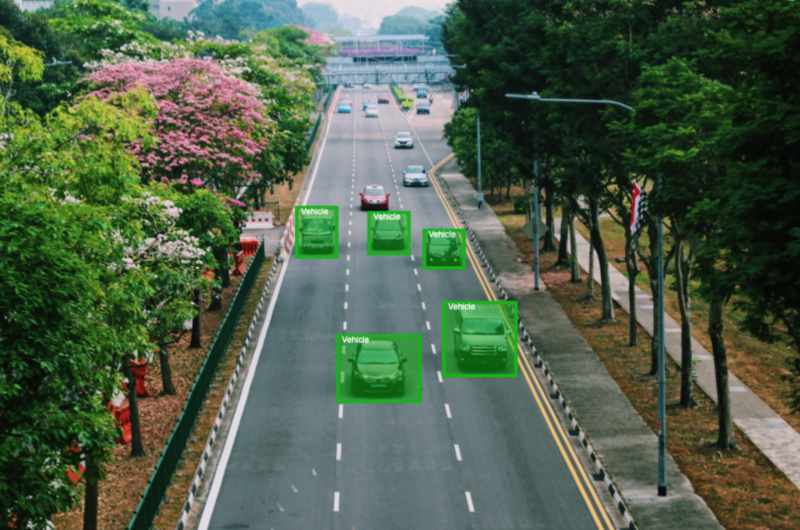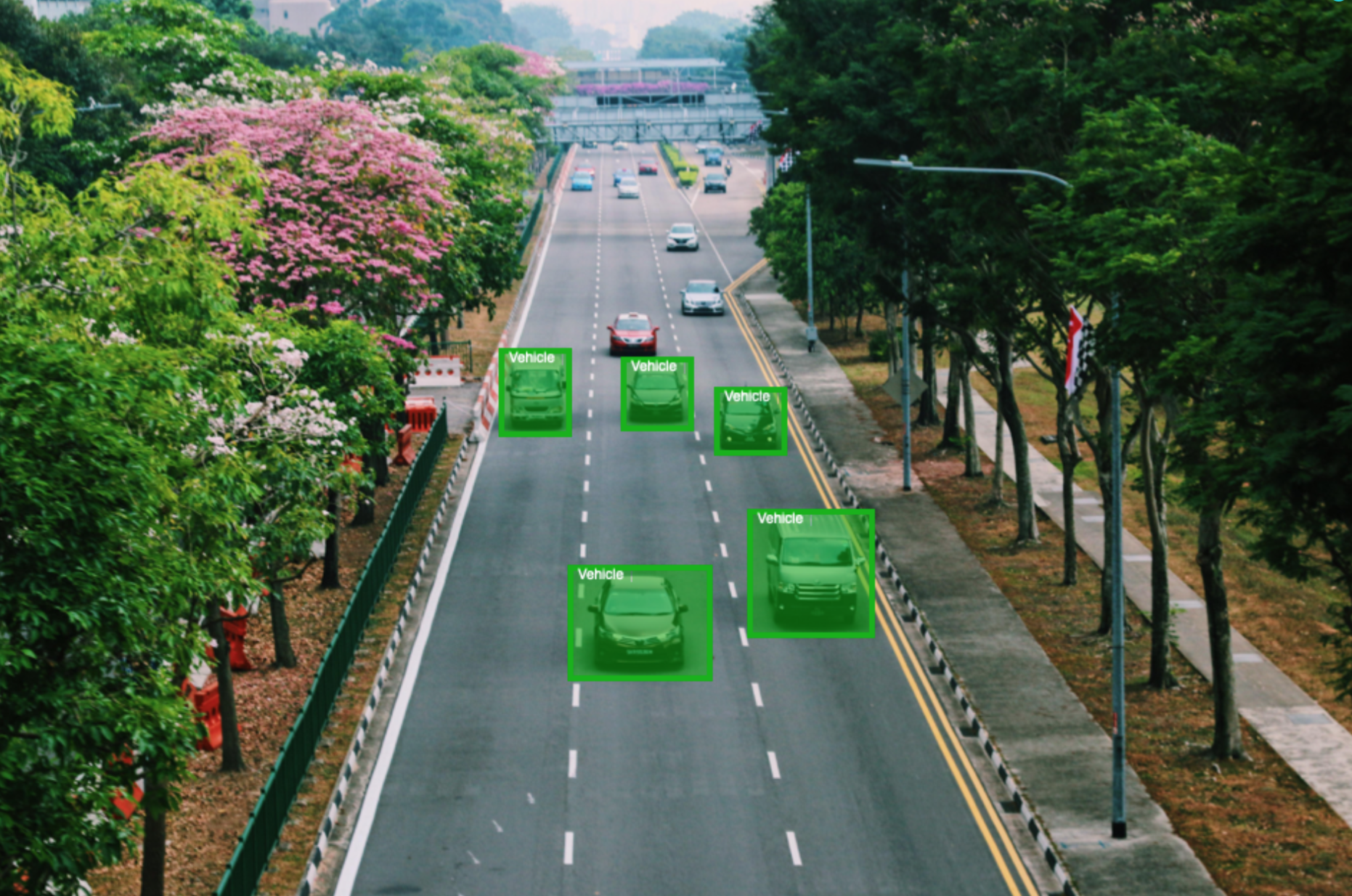 Ensure you maximize your use of the SentiSight.ai platform for image annotation.
Our platform is a great place to develop and utilize image annotation skills for users of all abilities. With a vast array of tools available when it comes to annotating your images, we have produced user guides which help simplify the available processes and enlist all of the possibilities that can be unlocked on SentiSight.ai.
Our user guides surrounding image annotation comprises of:
Annotating images for classification: necessary for classification model training, add labels either through the web platform dashboard or image labeling tool. Also, learn how to set a desired default label to images that contain multiple labels.
Image annotation for object detection and segmentation: get to grips with the different types of object labels such as bounding boxes, polygons and polylines, bitmaps and shared features like keypoints, rasterization, RPY etc.
Smart labeling tool: make use of the advanced features to easily distinguish objects in the foreground from images with varying backgrounds including homogenous-looking backgrounds for instance.
AI-assisted labeling: automate the manual process by correctly running predictions from your trained or pre-trained models, and view how running predictions differs from classification to object detection model training.
Labeling by Similarity: speed up classification labeling without the need for model training.
Settings: there is a broad range of customization options on SentiSight.ai such as overriding labels when uploading JSON and disabling smoothing when zoomed in.
Project sharing and user management: add users to your biggest projects and alter user permissions so each team member on your account has a designated role within the project.
Project manager window: learn to filter through all of your projects and create, rename and delete projects from your dashboard.
User responsibilities: supervise your team's efficiency on tasks through either the main project dashboard or management window, as well as add new slots to projects and learn how to create more once you have reached the default limit.
Uploading data: already existing annotations for images can be uploaded as a .csv, .json, .png or .zip - ensure a correct upload by following the steps for each.
Download labels: whether it's for your in-house model training or separate projects.
Image filtering: our platform allows users to filter images by type, label and image status. Learn more about the benefits of each filter and how they can improve your project management.
Both sections enlisted above contain links to video tutorial pages in case seeing the platform in action by one of our esteemed team members helps you to become more acquainted with SentiSight.ai's image annotation.
Use the SentiSight.ai Image Annotation tool for yourself
To get started using the SentiSight.ai Image annotation, simply register for a free SentiSight.ai account and head over to the dashboard to get started!
Summary of Image Annotation Pricing
SentiSight.ai is supported by a pay-as-you-go wallet based system that allows users to pay for only what they use, maximising flexibility and value for money. New users get €20 of free credits when you sign up for a SentiSight.ai account. Every user receives €5 a month of free credits for use on the platform. There is no need to enter your billing information to receive these free credits. Therefore, the SentiSight.ai platform can be completely free to use if you do exceed the €5 monthly free credit buffer.
The cost to use the Image Annotation tool are as follows;
Pricing Range
0-10,000 labels
10,001 - 100,000 labels
100,000+ labels
Image Labeling

*

€ 0.0005 - 0.001
€ 0.001 / label
€ 0.0008 / label
€ 0.0005 / label
* The listed prices are for labeling self-service. If you are interested in a managed human workforce for image annotation, please, contact us.
For full details of SentiSight.ai's pricing model, including project management features and extra disk space, please visit the Pricing Page.
Frequently Asked Questions (FAQs)
Image Labeling
Does image labeling require human input?
Yes, image labeling has to be done by humans, however, AI-assisted tools can speed up the process. Some of these AI tools need to be trained on already labeled images to make label suggestions for unlabeled images. While some of the other AI tools, such as smart labeling tool or labeling by similarity, can suggest labels without any training.
What can I do once I have finished labeling?
Labels can be downloaded as a .json file to then train a machine learning model yourself.
What are the benefits of a paid subscription for image labeling?
All features included into paid plan are also available in free plan, but in smaller quantities. For example, paid users can label more images, share a project with more users, use more predictions and label time, etc.
Image Labeling Tool
What object labels can be assigned to an image?
The image labeling tool by SentiSight.ai allows users to draw bounding boxes, polygons, bitmaps, polylines and points. Any images labeled by these are marked with a symbol.
What can the object labels be used for?
Object detection (available on SentiSight.ai), segmentation (custom project only) model training as well as for in-house model training after being downloaded as a .json file.
What does the "synchronise labels" setting do?
This setting means that the object labels added then label the image for classification with that same label.
What is the Smart labeling tool?
A powerful tool allowing complex bitmap masks to be created by separating the background from objects. Just mark a few points in the foreground and background.
How do you use the smart selection tool?
Select a rectangular area of work for the tool
Mark foreground. A few lines is enough for clear, contrasting backgrounds in the image. For regions with complex colors that may blend with the background it might be better…
Mark background.
The Smart Labeling tool will predict the object bitmap based on the foreground and background parts that you marked. If some of the marked bitmap is incorrect you can adjust the foreground and background markings so that the smart labeling tool could adjust its predictions. Repeat steps 2-3 until you are happy with the outcome.
Press Done once you are finished. The bitmap tool can be used to make additional touch ups.
Until Done is clicked, no work will be saved.