Build your own model to identify and locate objects within images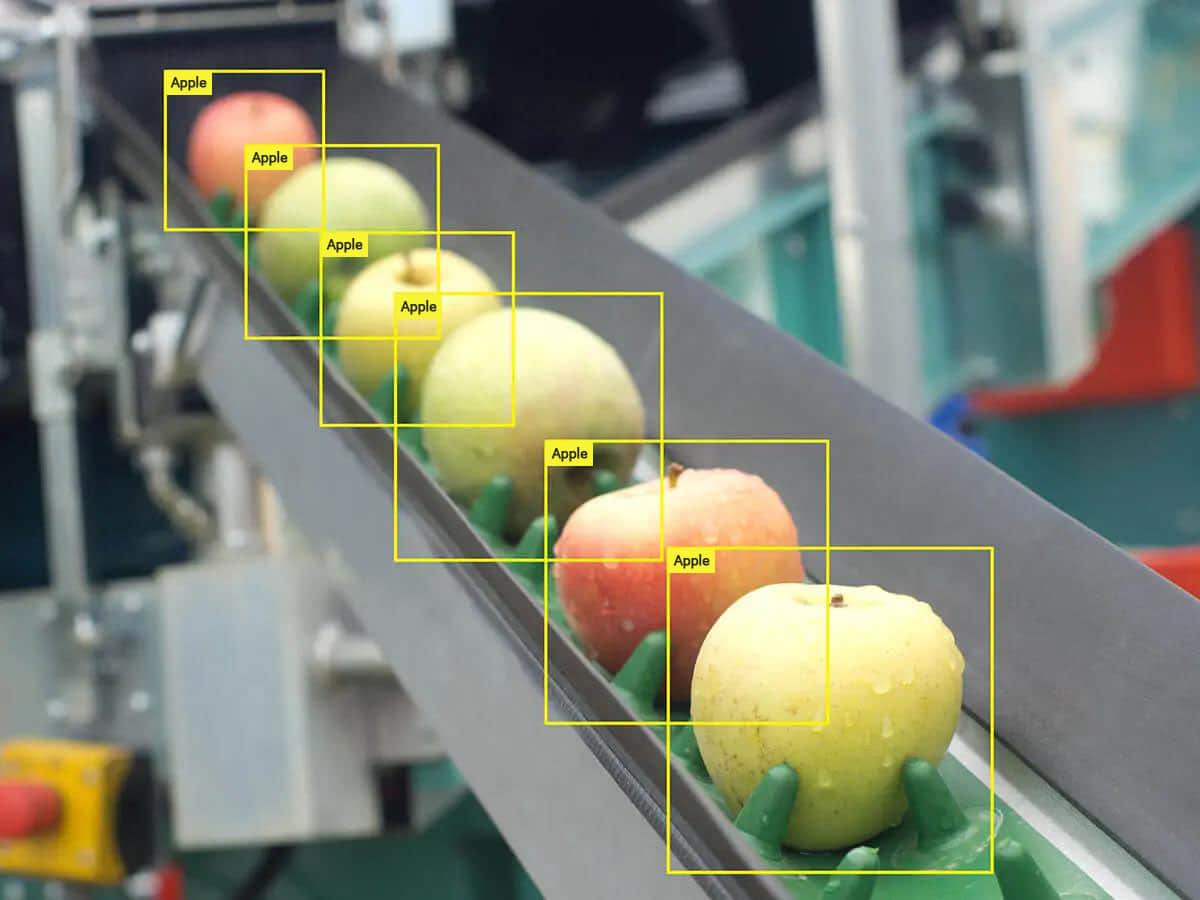 SentiSight.ai is the place to build your own object detection models.
An object detection model is used to identify and locate objects within images. There is a wide variety of use cases for object detection models, across a range of different industries and sectors, such as Medicine, Retail and Agriculture.
SentiSight.ai's intuitive and user-friendly interface allows everyone, whether you are a novice or an expert, to train your own model for object detection
If you have the idea of how to use an Object Detection model, SentiSight.ai is the place to build it.
Object Detection in Three Easy Steps
---

1
Upload and Label your Images
First you need to create your data set, by uploading your images and marking your objects of interest with a "bounding box", a rectangular frame that shows the location of the object(s) in an image.

2
Train Your Model
All you need to do to train your model is to click a single button and the model starts training!
More experienced users can choose to set a range of advanced parameters to tailor your model to your exact requirements.

3
Make Predictions
Once the model is trained, you can make predictions with it either via web-based interface, via REST API (cloud solution) or download the trained model locally (on-premise solution).
The SentiSight.ai platform is simple for beginners, yet powerful for experts
SentiSight.ai also offers advanced features, that allow you to set a range of different parameters for training your models, as well as being able to view detailed statistics of the trained models. All of it is optional for beginners, but can come in handy for our advanced users!
These advanced features include:
View learning curves
View precision-recall curves
Set score thresholds for each class individually or use optimized ones
Choose the model size
Fully customize the validation set
View and filter predictions on the training and validation sets
Use unlabeled images as negative samples
Use Cases and Industry Applications
Object Detection has an assortment of use cases and applications across a range of industries.

Manufacturing
Used extensively for the purpose of product and part identification. This automation improves the efficiency and accuracy of Quality Assurance, Sorting and Assembling.

Publishing
Digital watermarks are vital in ensuring the protection of intellectual property online. The models can be trained to identify and flag up images that contain digital watermarks.

Healthcare
These models can be trained to assist medical professionals to quickly and accurately identify the presence of a disease, anomaly or tumour.

Agriculture
Maximizing harvest yield is top of the priority list for modern agriculturalists. Models can be trained to be of use for livestock detection, weed spraying, and automatic crop localization.

Retail
Object detection models can be trained to be of assistance to key retail tasks such as planogram inspections, shop-floor stock rotation or out-of-stock notifications.

Sales
Browsing and identifying products across a large catalog becomes quick and simple with a well trained model that can identify products.
Features of the SentiSight.ai Object Detection Tool

Easy to Use
Despite the extensive features and capabilities, SentiSight.ai has been designed to be intuitive and user friendly, even for those with little to no training in AI or deep learning. The extensive user guides will help you train your own models step-by-step with ease.

Advanced Training Parameters
SentiSight.ai provides advanced training parameters for every model, to ensure that users have complete control over the creation and training of their own bespoke models.

Detailed Statistics
Our platform provides users with detailed statistics so that you can better understand the performance, capabilities and possible limitations of the models that you create.

Train on Cloud
For ultimate flexibility, users can train their own bespoke models on the cloud, without the need to have expensive GPU capabilities.

Use Via Cloud
Users are able to use the bespoke models via the cloud, bringing accessibility and scalability to every user.

On-Premise Models
For users that have their own powerful hardware, the user-trained models can be downloaded for on-premise deployment and use.
Train your object detection model or use a pre-trained model
Object Detection models can either be trained on your own images to identify objects you labeled or pre-trained models can be used to identify a pre-defined set of objects.

Train your own object detection model
Training your very own model sounds daunting, but our user-friendly interface
allows even a novice to train a model unique to your requirements.
Check out our quick-start guide to help get you started!

Use pre-trained object detection model
SentiSight.ai has a pre-trained object detection model that can be used as a turnkey solution. You can use the pre-trained model if the object label you want to recognize is included in this list of labels.
Four different ways to use the Object Detection Tool
You can deploy your Object Detection models in a number of ways, depending on your requirements and set-up.

Web Interface
Using the SentiSight.ai tools on the Web Interface is the quickest and most straightforward way to train and build your own model for object detection, which is great for trying out your models or using them if you do not require scalability.

REST API
Using the REST API to build your SentiSight.ai object detection models, this offers you a great deal of flexibility and scalability without the need for expensive hardware such as GPUs.

On Premise Models
The SentiSight.ai Object Detection tool is available to download for offline use, allowing you to use the tool without the need to send data to our server.